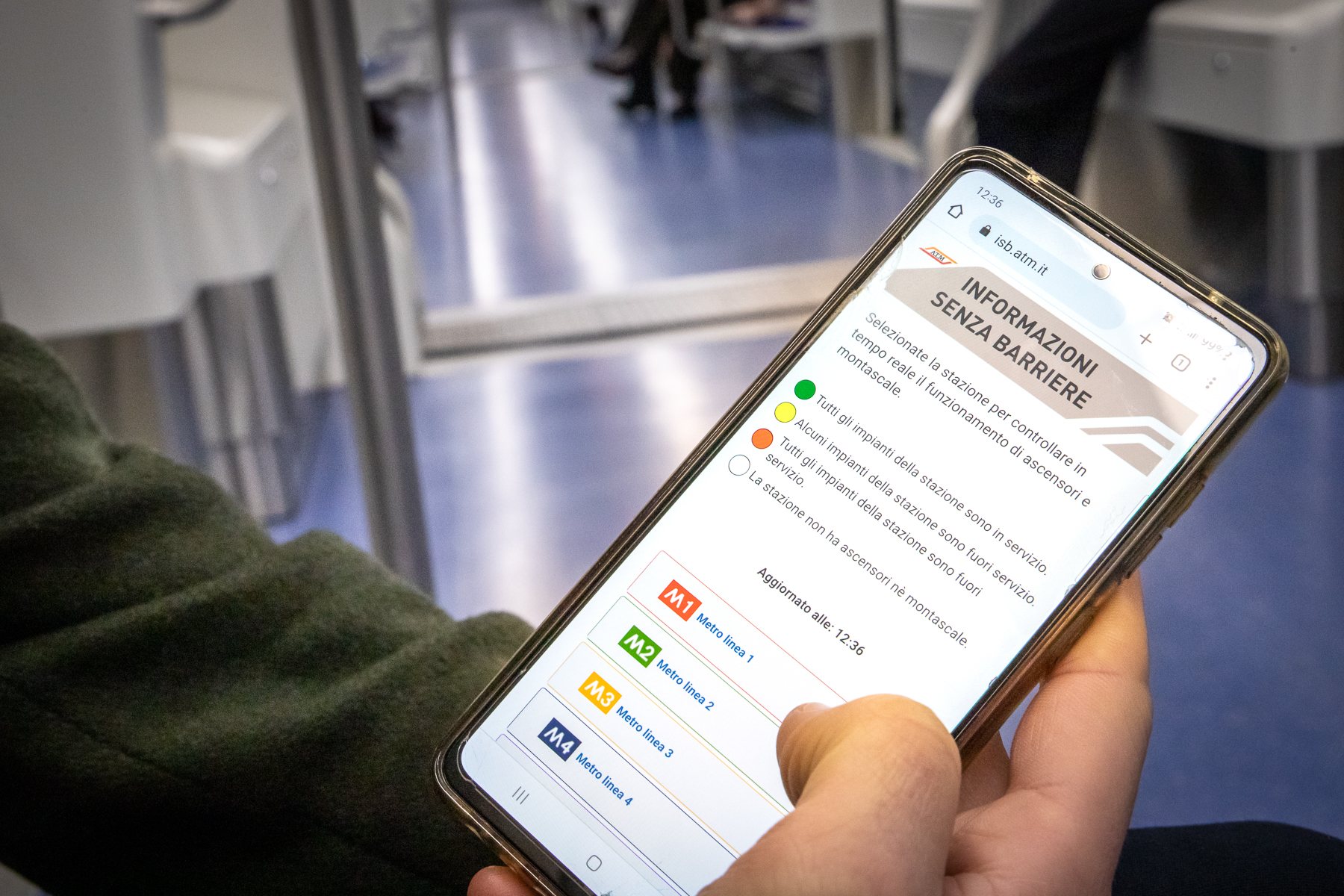 December 6, 2022
In Milan, ATM implements a major improvement in terms of accessibility with the service "Information without barriers", providing REAL-TIME INFORMATION on the accessibility status of the metro network
Now online, "Information without barriers" is the ATM platform that provides real-time information on the accessibility status of Milan metro network.
This new service marks a further step towards making public transport accessible for everyone, allowing people to be constantly updated on the lifts and stairlifts status of the 5 metro lines.
Its implementation was conceived following a series of focus groups with ATM customers with disabilities and with LEDHA, a group of associations representing people with disabilities.
How it works
Selecting the line of interest on the platform's homepage, stations appear characterised by specific colours. Green: the station is completely accessible. Yellow: some of the accessible facilities are out of order or under programmed maintenance. Red: all the accessible facilities are out of order. White: the station has no accessible facilities.
By selecting the station of interest, it is possible to know the operating status of the lifts and stairlifts connecting the station levels (street, ticket gates, platforms) in each direction.
Available from smartphone, from the homepage of the company website www.atm.it and from the ATM official App, "Information without barriers" is part of the ATM's digital transformation plan to improve the travel experience for all passengers.