Daily Passengers (pre Covid)
Profile
ATM - Azienda Trasporti Milanesi covers the entire value chain of transport and mobility services and manages the operations and maintenance of urban and suburban public transport in more than 90 municipalities in Italy, including mobility services such as the driverless metro trains, bike sharing services, car parks and on-street parking, etc.
While serving the Milan area for almost 100 years, we have also brought our expertise abroad.
Through Metro Service A/S, we have been managing four driverless train lines in Copenhagen and have recently been awarded the contract for the operations and maintenance of the new Light-Rail line.
As sustainability is one of our most important strategic drivers, in Milan we are fully committed to achieving the Full-Electric Plan, transforming the entire bus fleet of 1,200 vehicles into zero emission electric drives by 2030.
We are an active member of UITP (The International Association of Public Transport), taking part in various thematic Committees to exchange know-how and expertise with PT peers and stakeholders.
Mission
"Our mission is to act as a reference point and key player in the integrated transport system in terms of quality, safety and competitiveness, operating with absolute respect for the environment and keeping up with constantly changing social and territorial requirements."
Image

   Arrigo Giana ATM CEO
Trolleybus service punctuality
Metro line service punctuality
Automated Metro accessibility
Traditional Metro lines accessibility
Surface vehicle accessibility
Our goal: high quality journeys, efficiency and punctuality within the framework of utmost safety and accessibility.
Our operational procedures and our employees' training are strongly focused on our passengers' needs.
This applies both to daily operations as well as in the event of disruptions, when the fastest and best possible solutions are adopted to minimise the impact on passengers.
In partnership with urban municipalities, we foster inclusion by providing passengers with accessible vehicles and improving the network infrastructure accessibility.
Discover ATM's Operation Control Centre in the dedicated video of ATM Uncovered
The efficient execution of planned maintenance and fast problem-solving in the event of operating disruptions contribute to high operating stability and passenger satisfaction. Specific planning procedures for both preventive and corrective maintenance minimise downtime.
We perform most of the maintenance work in-house for vehicles, technological systems and infrastructures for all modes of transport based on decades of experience.
Our commitment is to constantly work on optimising resource consumption and minimising energy use.
customer satisfaction rate
average score for transport service
average score for ticketing accessibility
average score for quality of information
contactless daily journeys
Our main goal is to increase the customer experience through remote support and customer assistance on the network. That is why we are focused on technological innovation to improve tools for the accessibility of ticketing and information.
Information is a key element in stations, at stops and on board the cars. Public address systems, visual announcements, shelters at stops, screens, on-board displays: information is disseminated widely on site and remotely through various digital channels: these include via app, social media, and website.
Real-time information is processed by our Passenger Information Officers in strict collaboration with Control Room Operators.
Another essential element is passenger safety. Thanks to special operations management plans and safety procedures, we are always able to cope with both ordinary and extraordinary challenges, as was the case with the Covid-19 pandemic, for which a wide range of brand new measures were put in place.
km covered by electric energy
certified green energy since 2018
We are committed with the Milan Municipality to ensuring the implementation of a Full Electric Plan, providing for the procurement of green vehicles for the public transport fleet.
Our goal is to replace the entire bus fleet with 1,200 electric vehicles by 2030.Thanks to the plan, diesel consumption will be reduced by 30 million litres and CO2 emissions by approximately 75,000 tonnes a year.
car parks housing 18,000 bays
The introduction of a Low Emission Zone and Congestion charge system has significantly contributed to reducing pollution in the Milan city centre.
As ATM, we have designed and manage a fully integrated Parking and Mobility Ecosystem in the Milan area, reshaping the traffic flows in the urban centre in a more sustainable way, with a highly technological and advanced payment and access control system through electronic cameras.
Among the system benefits, there is a reduction of the environmental impact and urban congestion, improvement of the efficiency of public transport and the circulation of cleaner vehicles in the city.
Users can freely access in real time the Parking and Mobility Ecosystem purchasing permits online.
Management of interchange car parks and on-street parking.
The BikeMi bike sharing service, developed for the city of Milan, is part of our green mobility system and is complementary and perfectly integrated with the ATM public transport network.
The service started in 2008, being the first bike-sharing to be implemented in Milan, while on the occasion of EXPO 2015 the first e-bikes were introduced.
In 2021, virtual stations have been launched. They are part of a pilot scheme dedicated to high school students, encouraging them to use e-bikes during the school-journey home. E-bikes are equipped with a smart lock that communicates with the virtual stations, allowing people to pick-up and return the e-bike in the virtual station area.
As of today, the bike fleet is made up of 4,280 traditional bikes; 1,000 e-bikes and 150 e-bikes with child seat.

Bike me stations
Solutions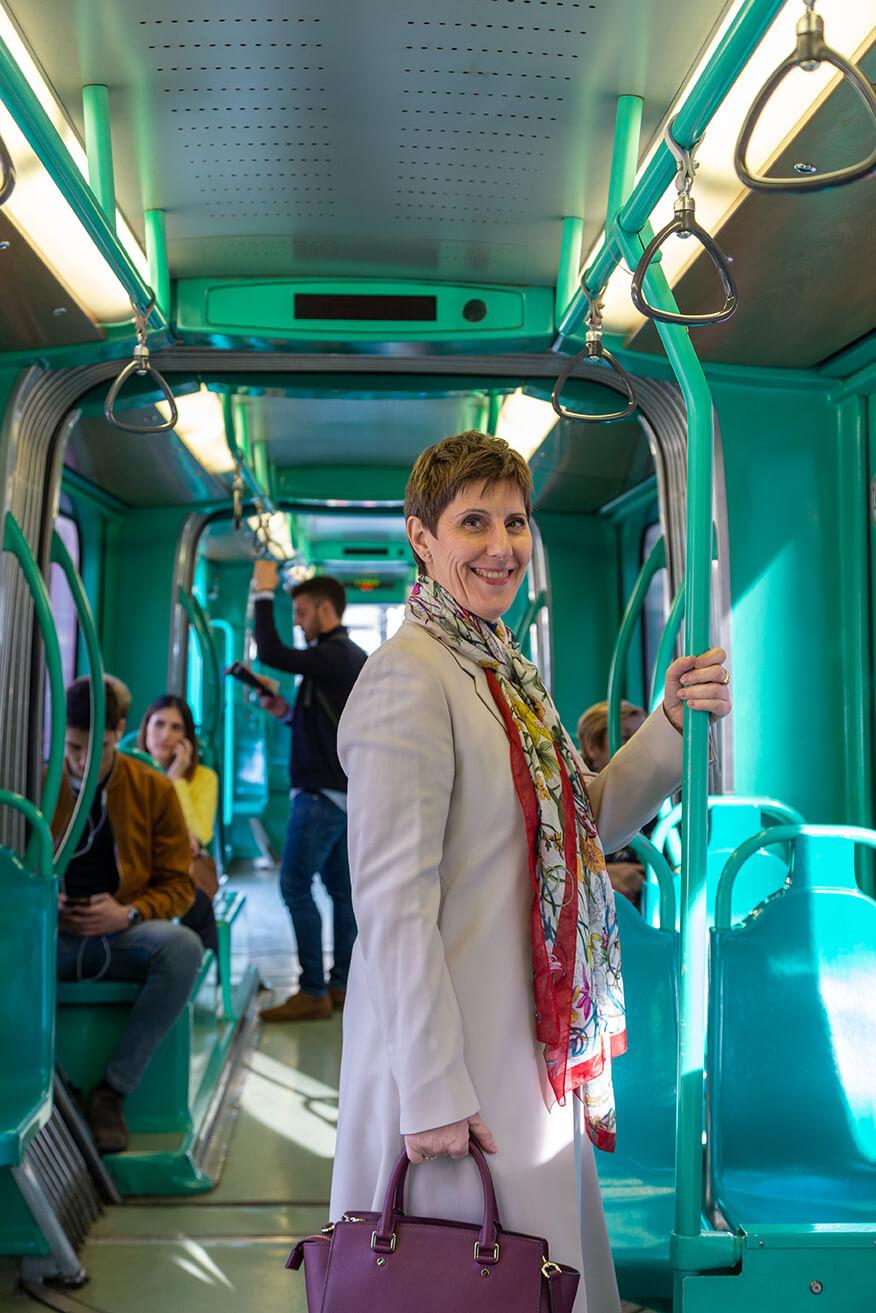 We are leading experts when it comes to operation and maintenance of driverless metros and light rail.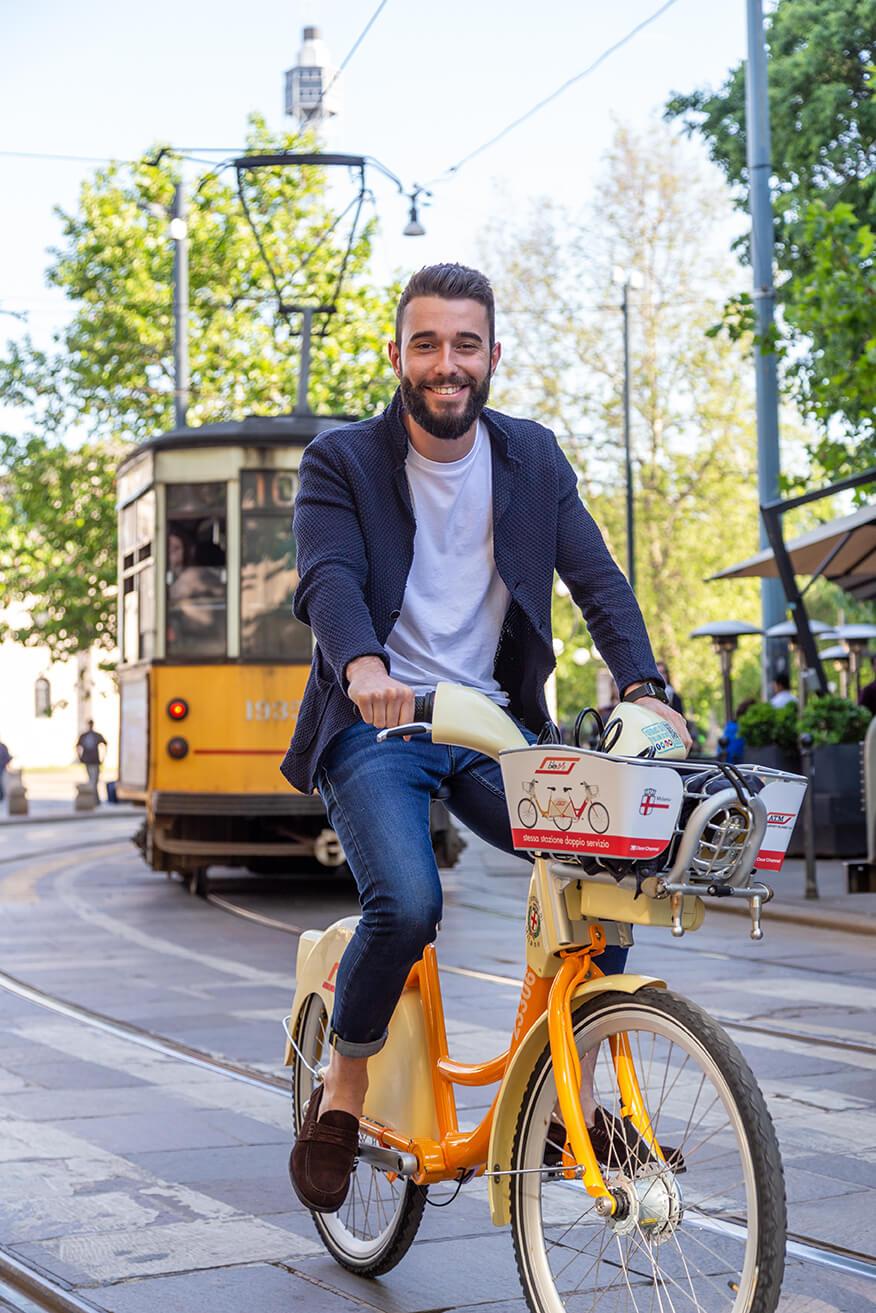 Beside ensuring the highest mobility standards, first and foremost we need to respect the environment in which we live.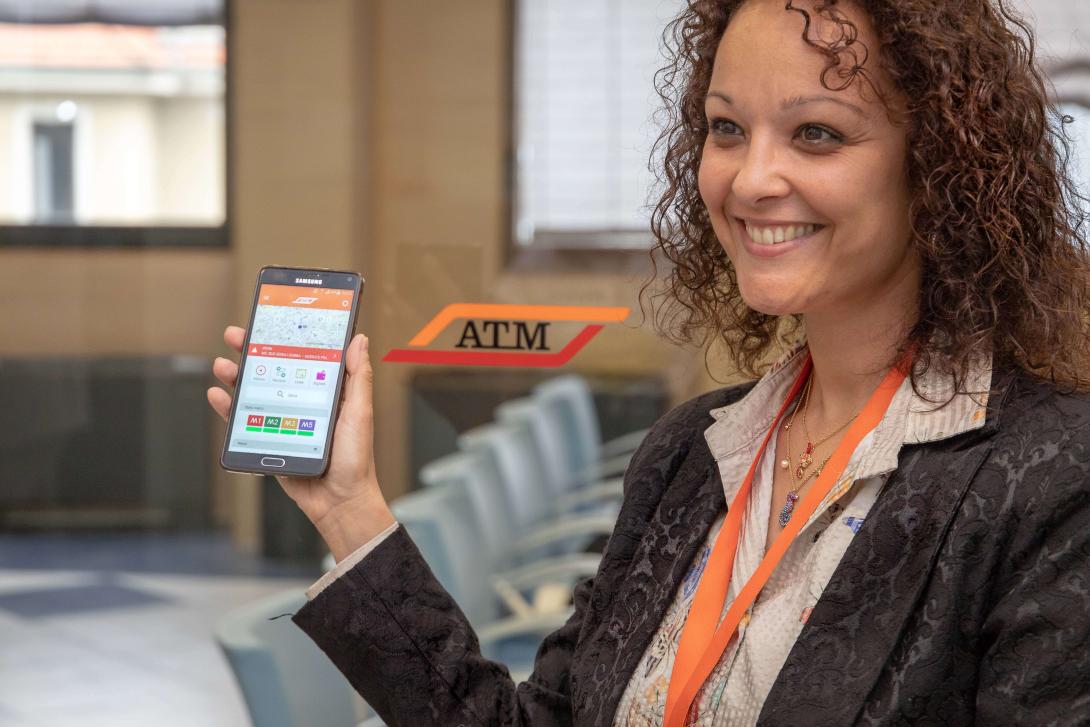 We provide a number of additional services complementary to urban and suburban mobility.