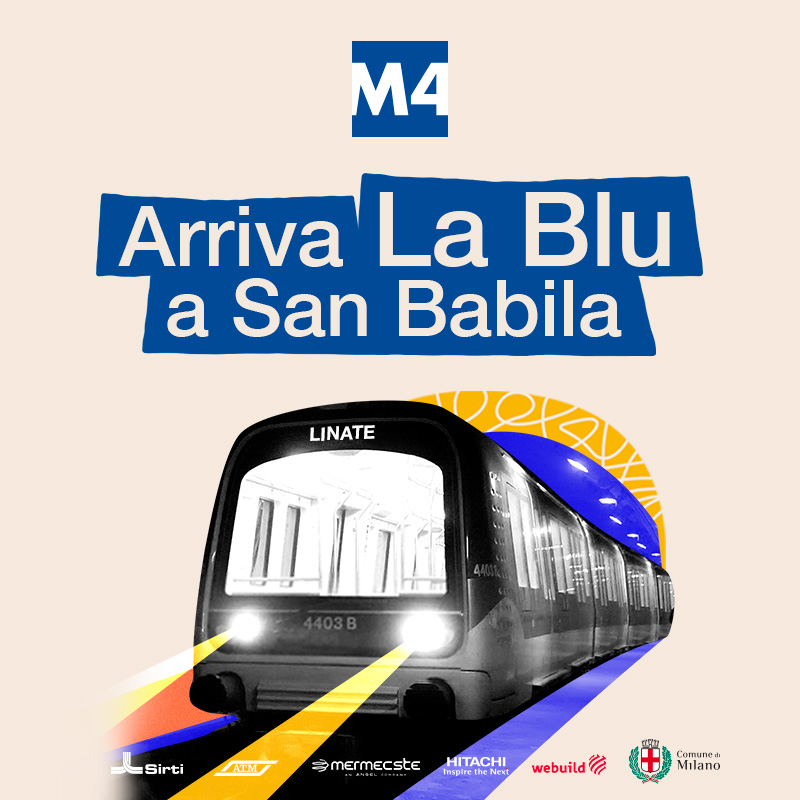 On Tuesday, 4th July, the second section of M4, Milan's latest automated metro line, was inaugurated, enabling to reach the city centre from Linate City Airport in 12 minutes.
Thanks to the interchange with the line M1 in San Babila station, passengers will be connected to the whole Milan metro network - 5 lines and 136 stations spread throughout the city - with significant benefits for the inhabitants and the whole system: faster journeys, traffic reduction, environmental protection, urban regeneration.
With a team of almost 80 people including operators, line staff in the stations and on board the trains and maintenance workers and a control room working 24/7, ATM is ready to meet the highest standards of technology, safety and sustainability with the organizational and operational excellence of a reliable, efficient and competitive service.
Upon completion, expected by the end of 2024, the M4 - the Blue line - will stretch for 15 kilometers from the East to the West of the city.
With over 86 million expected passengers per year, the new automated line will redefine mobility behaviour and improve citizens' and travellers' quality of life.
The M4 is one of the six fully automated metro lines managed by ATM Group, along with the M5 in Milan and the four automated lines in Copenhagen.