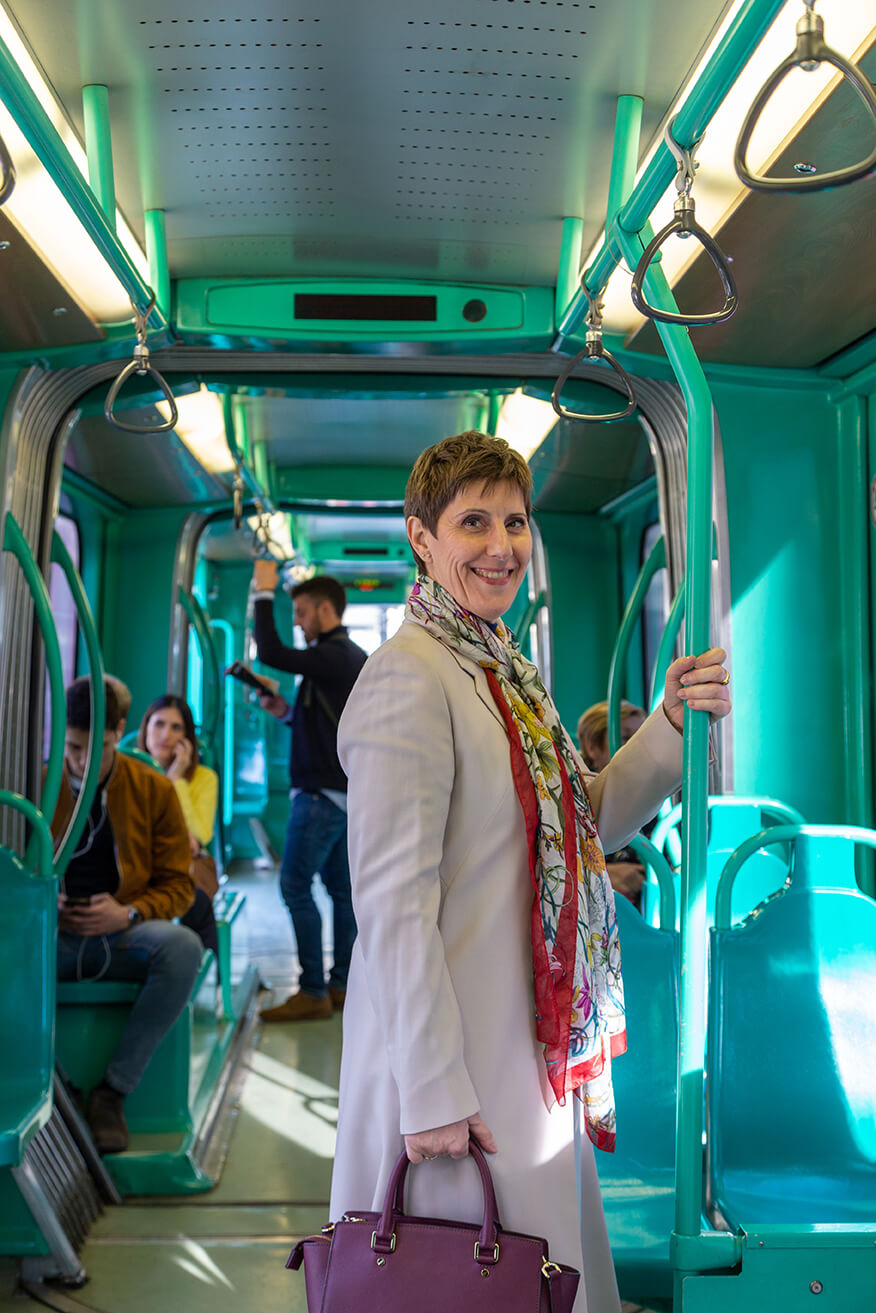 AUTOMATED METRO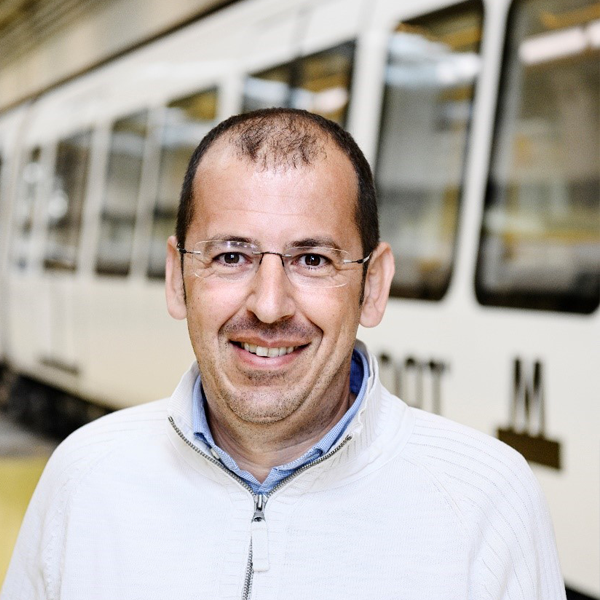 Fabrizio Gelsomino
Automated Metro Operations Director
"As one of the main European operators of automated metros, we are willing to make this strong know-how and experience available for Authorities and Citizens".
Milan
In Italy, we run two automated metros in Milan: the M5, a 13-km line covering 19 stops with a capacity of 50 million passengers per year and the new automated line M4. Inaugurated in November 2022, M4 already connects the Linate Airport with the city centre in only 12 minutes and once completed it will stretch for 15 km.
Copenhagen
We have acquired a significant international experience by managing four automated metro lines in the city of Copenhagen through Metro Service A/S, with a transport capacity of 130 million passengers per year.
Since 2008 we have been managing the M1 and M2 lines, comprising 22 stations covering approximately 21 kilometres.
We also manage the Cityringen M3, a circular underground line of 15.5 km inaugurated in 2019, with 17 stations.
On 28 March 2020 the first stations of line M4 were inaugurated. The opening will be concluded in 2024, with 13 stations in total.
Thessaloniki
Starting from 2024, we will manage the Thessaloniki automated metro, the first driverless metro line in Greece.
The new metro will serve the second largest Greek city by population, with over one million inhabitants. With a 20-km extension, it will become the main hub for internal city journeys, as well as a strategic connection with the rest of the Country.
International benchmark
We actively participate in the UITP Observatory of Automated metros, a body commissioned to disseminate and share the most current and relevant knowledge about automated metro lines.
METRO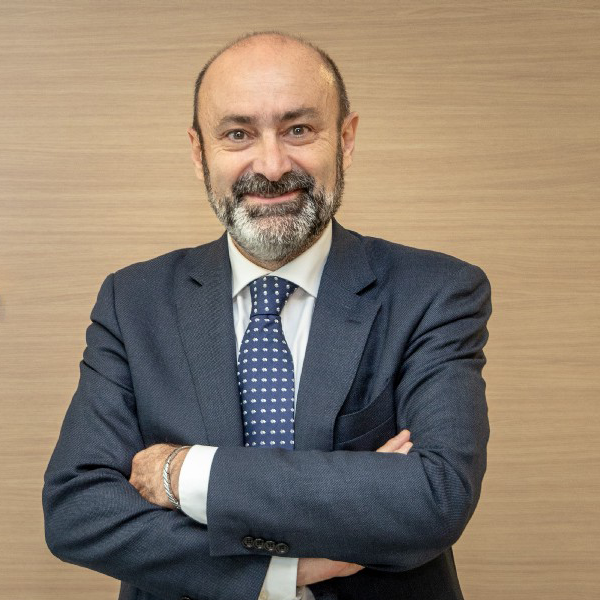 Amerigo Del Buono
Operations Director
"The metro lines are the backbone of a mass transit system, moving millions of people every day through the city. Our commitment is to offer a top-quality service, supported by technological innovation"
We manage the entire Milan metro network, covering approximately 114 km and representing almost half of the total metro networks in Italy.
To ensure high performance and safety service standards, our fleet is modernized through periodic renewal plans (the average fleet age is around 5 years), trains are subject to an accurate ordinary and extraordinary maintenance and our OCC, with "cutting-edge technology", is active 24/7 for the integrated management of the metro network.
Image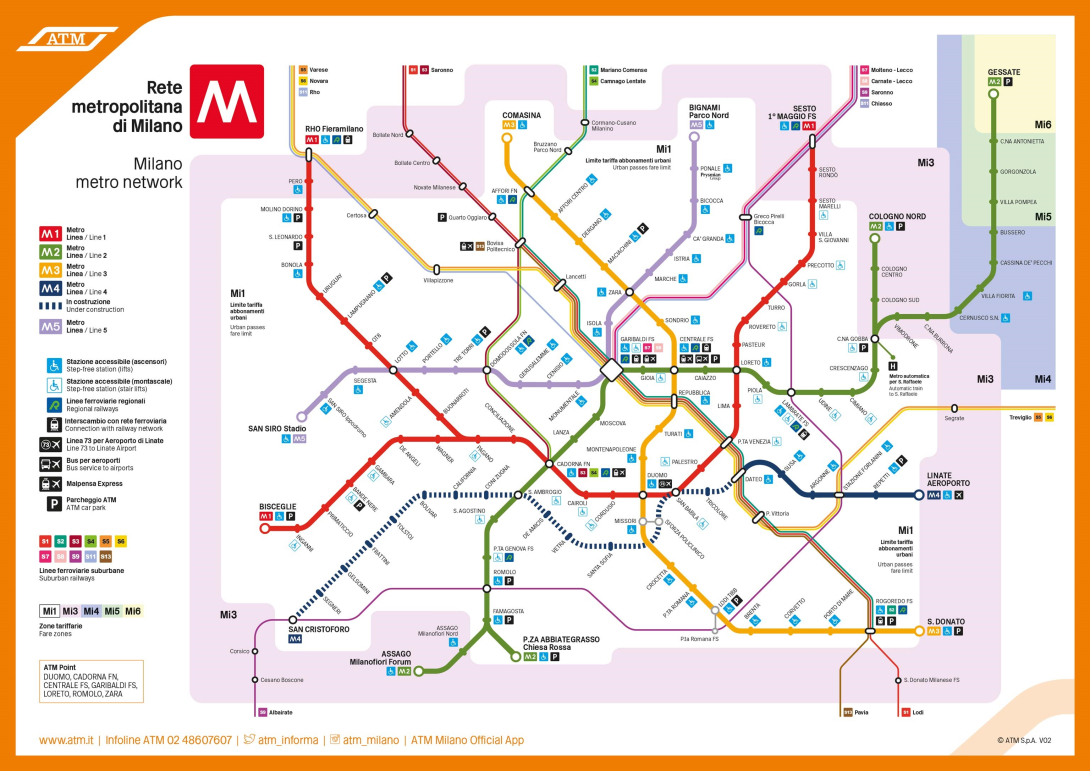 TRAM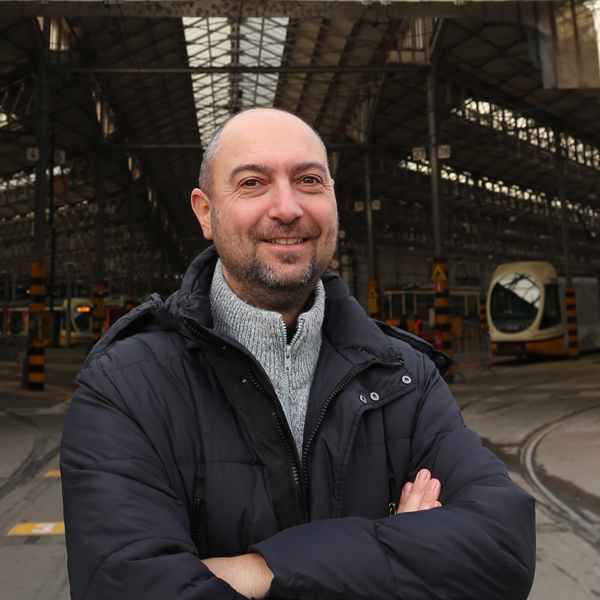 Andrea Vanelli Tagliacane
Tram Maintenance Director
"We run one of Europe's largest tramway networks, moving half million people every day. Through our six depots, we directly manage operations and maintenance of vehicles and infrastructure".
We manage 17 lines and 400 vehicles, reaching an overall network of over 157 km in the city of Milan. A modern and efficient service based on a historic network that has been serving the city centre since the early twentieth century.
The fleet, mainly composed by modern vehicles, is subject to a renewal process so that all new trams are accessible, equipped with cutting-edge technologies and all travel comforts.
The fleet also includes 125 "Carrelli" historical trams that are constantly maintained through a dedicated activity to preserve their charm together with the highest efficiency and to integrate them with all the needed technology.
BUS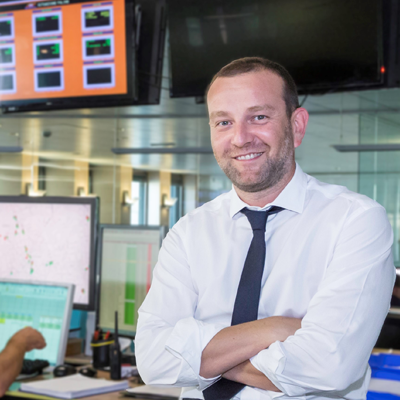 Francesco Manzulli
Surface Operations Director
"With our buses we serve the city of Milan and the surrounding municipalities. We have a significant experience in green vehicles management and we are converting more than 1,200 buses to electric".
We run 160 lines and almost 1,400 urban and suburban buses in Milan, ensuring high standards of efficiency, maintenance and service.
Our buses circulate 24/7: at night they replace our metro system, which is under maintenance, ensuring the service for late- and early-workers and people that want to enjoy the city around the clock.
Sustainability is a comprehensive approach that we adopted to deliver our service through green vehicles, low-impact depots and charging infrastructures.
Transport-on-demand
The ATM transport-on-demand service responds to the need for safe night travel in 15 Milan districts. It is operated with shuttle buses that connect several Milan neighbourhoods to the metro stations, circulating form 10 pm to 2 am. Complete safeness, flexible stops and high frequency are the major added value to the service.
TROLLEYBUS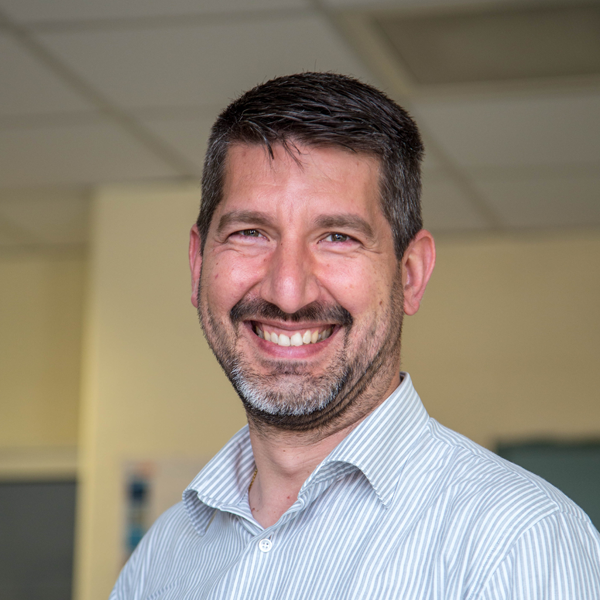 Marco Pirani
Head of Depot and Workshop
"In our depots, technicians work with the utmost efficiency and accuracy to ensure that our trolleybus fleet can have the best performance".
We serve the Milan area with 4 trolleybus lines and 133 vehicles. In particular, with our circle lines we connect the whole city, moving over 150,000 passengers every day.
Maintenance of vehicles and infrastructures is a key asset to support these important lines.
In order to meet our sustainability goals, a new generation of zero-emission and fully-accessible trolleybuses have been introduced in our fleet.
CABLE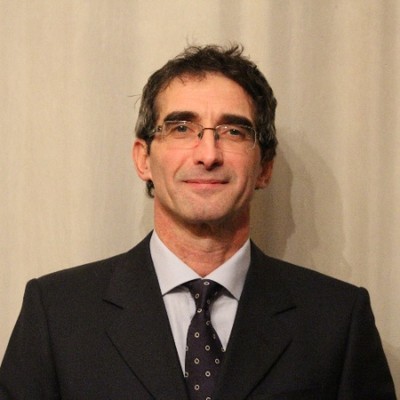 Cristiano Zacchetti
Head of Cable Systems
"Cable transport systems are efficient and sustainable modes of transport that can fit perfectly into a public transport network, and a can bring added value to a tourist place".
We manage the Como – Brunate cable railway which opened in 1894 and connects the city of Como with the village of Brunate, in Lombardy. It is a semi-automated cable system with a strong tourist appeal, as well as being the quickest way of travelling between these two towns.
During the 2013-2019 period, the annual number of passengers increased by 64% to over 1,2 million passengers. 
Image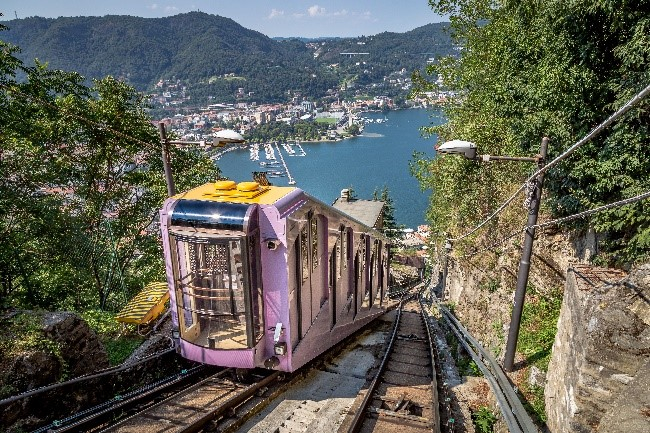 We also manage a people mover connecting a metro station on the M2 line with the San Raffaele Hospital in Milan, an automated cable system on tyres, equipped with platform doors.
Image